1 . 05 . 2021
Recipe – Spatchcock Chicken with a Kamado Joe BBQ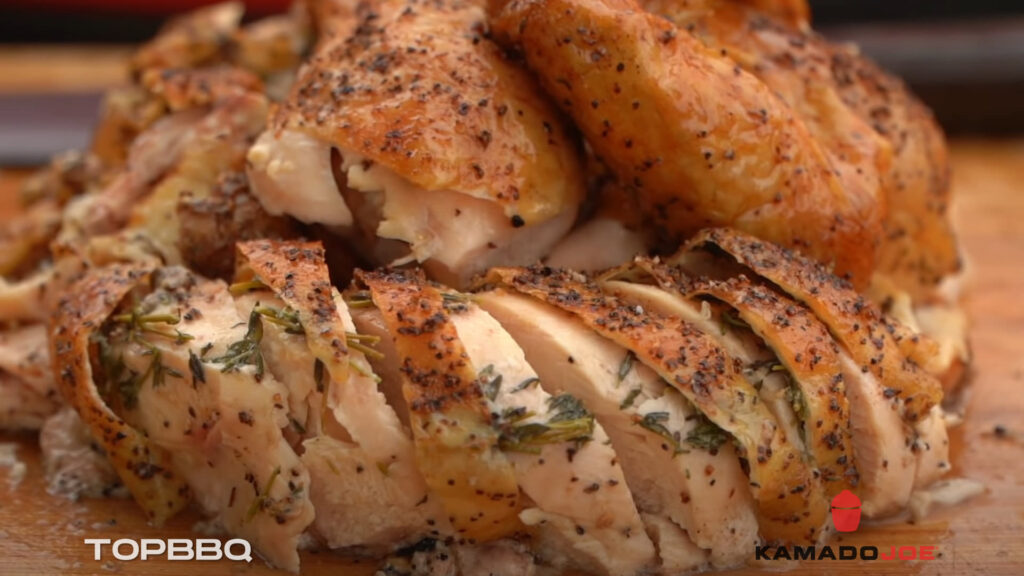 Spatchcock or butterflying chicken is a simple way to speed up the time it takes to cook a whole chicken. The method involves removing the chicken's backbone so that it lays flat in the grill.
Ingredients for Spatchcock Chicken
1 Whole Chicken
3 Tablespoons of BBQ Brisket Dry Rub
Fresh Thyme
Unsalted Butter (120g sliced into squares)
This is a great introductory recipe to try and works perfectly with our Kamado Joe BBQ range!
1. Set up your Kamado Joe for indirect cooking by using the ceramic heat deflector plate and grill grate. Then stabilize your grill at 180C (350F).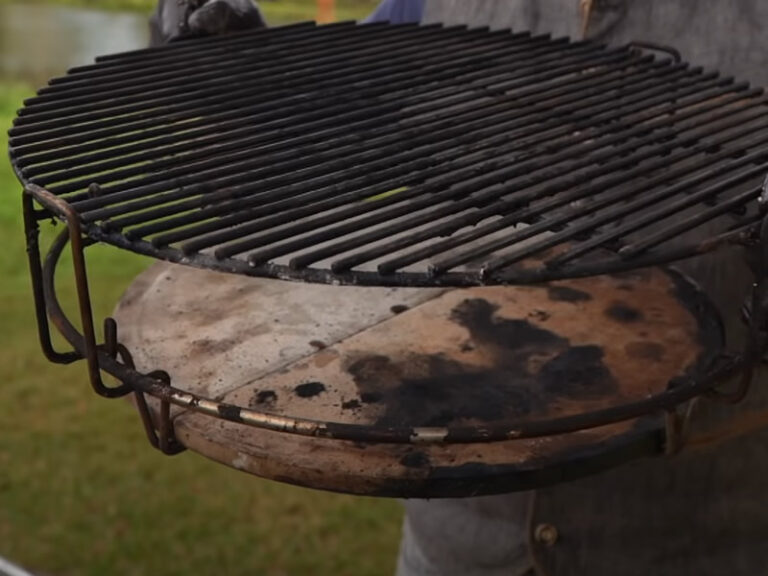 2. Spatchcock the chicken, use the method in the video to cut out the backbone or use kitchen shears to cut it out if you are more comfortable. Crack the keel (breast) bone and press down on the breast meat to ensure the bird is flattened.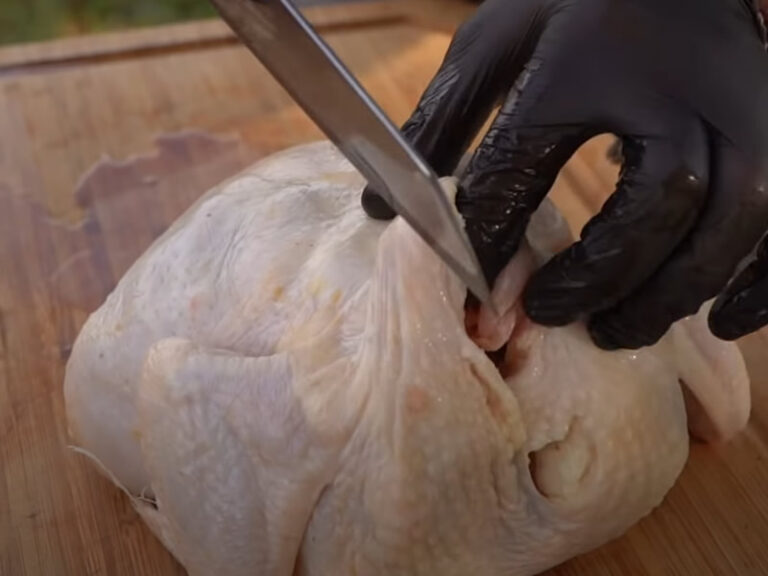 3. Using your fingers, create a pocket between the breast meat and the skin of the chicken. Tuck in a few slices of butter and fresh thyme under the skin. Next, sneak some seasoning under the skin and then season both sides of the bird with the brisket seasoning.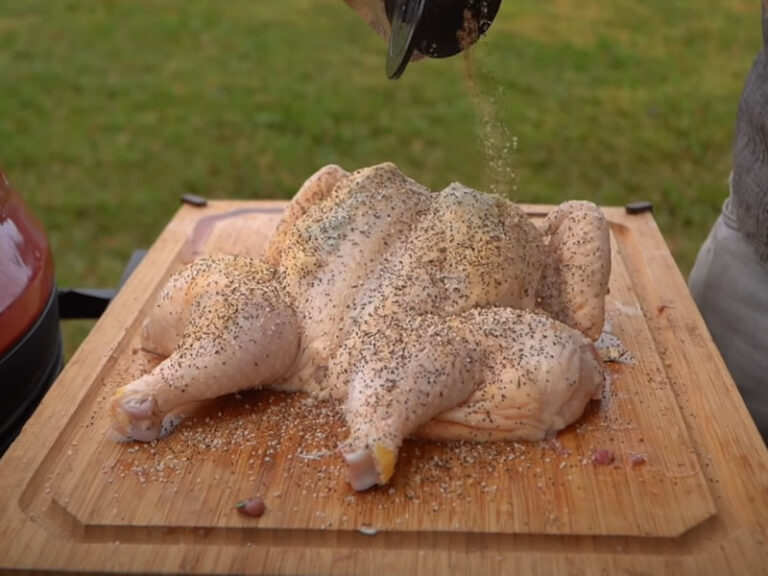 4. Place the chicken on the indirect grill and roast for roughly an hour and 15 minutes. Begin taking internal temperatures and add more cooking time as needed. Look for a breast temperature of 70C (160F) and a leg and thigh temp of 75C – 80C (170F – 175F).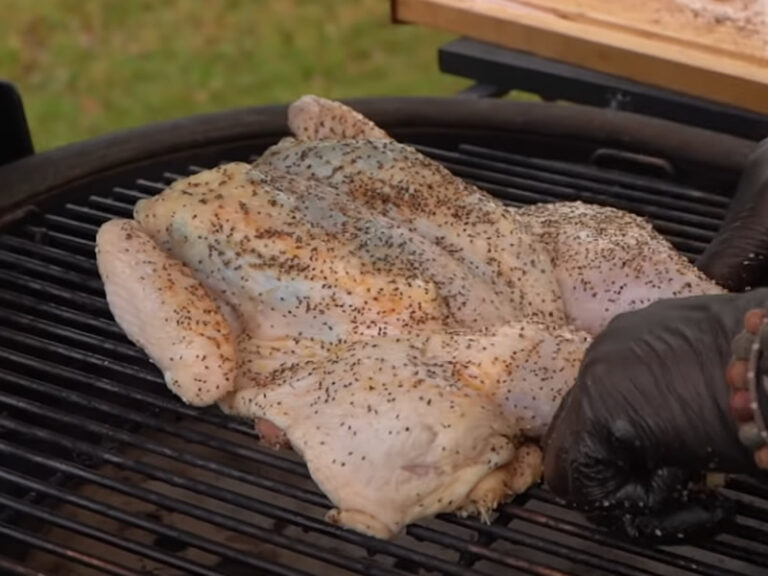 5. Once the target temperatures are reached, transfer the chicken to a cutting board and allow it to rest for 10 minutes. Carryover cooking will bring the internal temp up another 5 degrees or so, reaching the 75C (165F) we are looking for in the breast meat.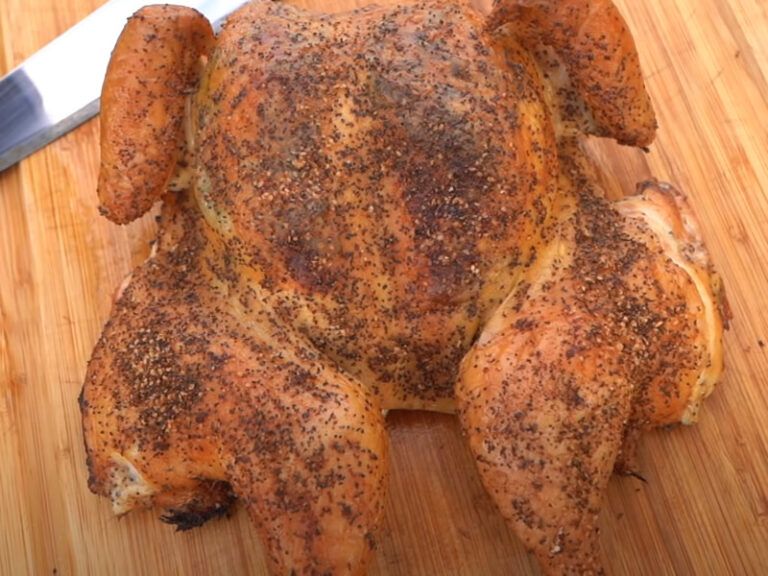 6. Slice the chicken as seen in the video or use your preferred method and enjoy!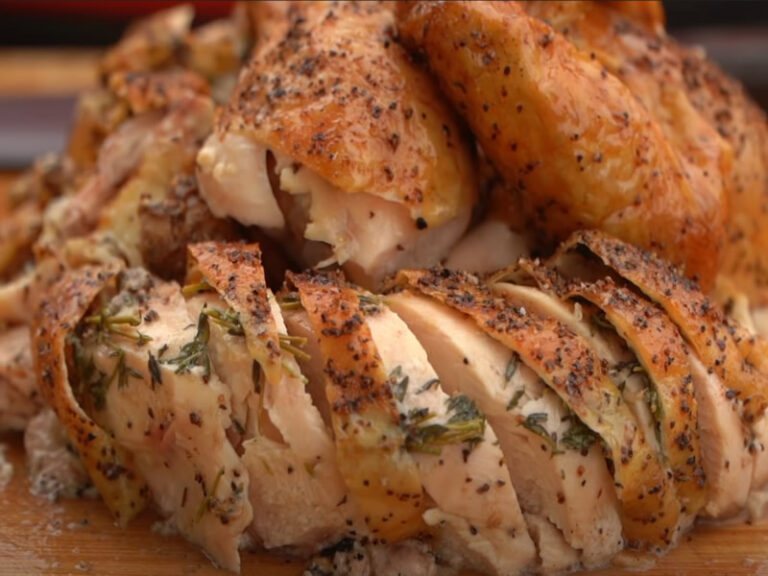 Product Description

Product Attributes

Product Code

RRP before VAT

Discount

Trade Price before VAT

Trade Price inc VAT

Qty

Add to Cart

n/a

KJ13RH

n/a

KJ23RH

n/a

KJ23RHC

n/a

KJ23NRHCI

n/a

BJ24RHC