2 . 05 . 2021
Recipe – Piri Piri Chicken Skewers with a Kamado Joe BBQ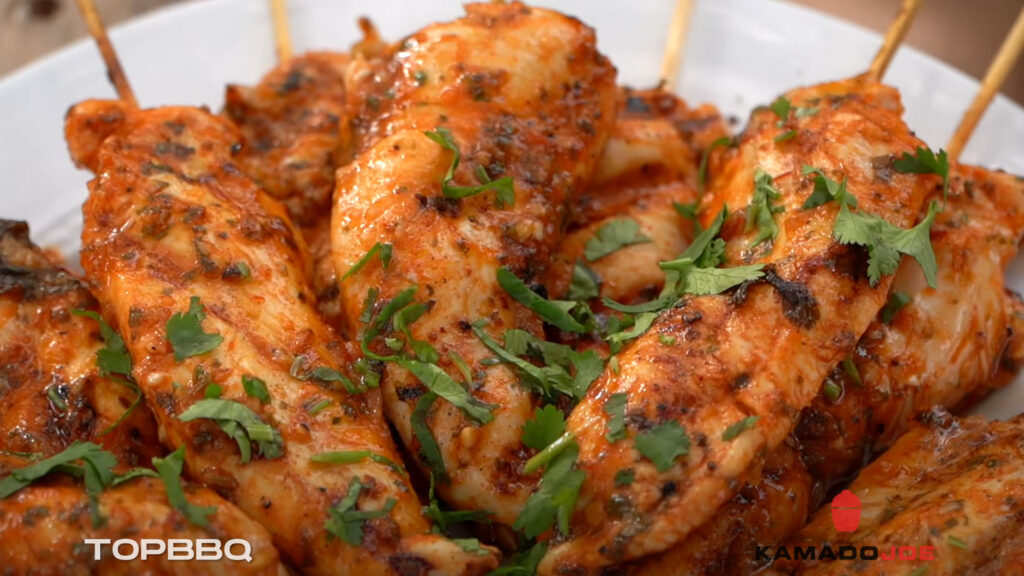 Piri piri grilled chicken that has been marinated in a sweet and tangy chili piri piri sauce is a fun and simple recipe to try on your Kamado Joe BBQ grill.
Ingredients for Piri Piri Chicken Skewers
Piri Piri Marinade
½ Cup Red Chili Paste
¾ Cup Lemon Juice, Fresh
3 Tablespoons White Wine Vinegar
½ Bunch Cilantro
¼ Bunch Parsley
1 Tablespoon Minced Garlic, Fresh
1 Tablespoon Paprika
¼ teaspoon Black Pepper, Fresh Cracked
1 teaspoon Sugar
1 Tablespoon Salt
½ Cup Oil
Piri Piri Chicken Skewers
1 Pound Chicken Tenders
1 Package Wood Skewers
Marinade Method:
1. Combine all in a food processor and blend until fully incorporated on low (about 20 Seconds). While the processor is running on low, slowly drizzle in the oil to form an emulsification.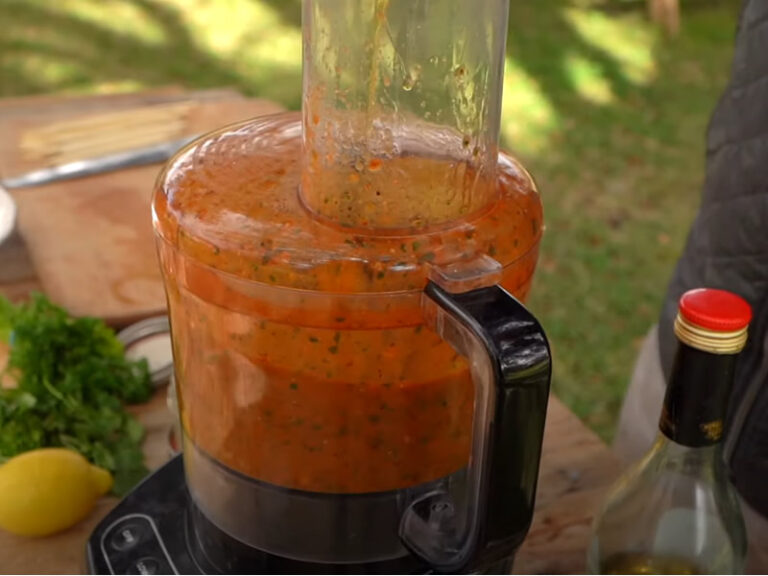 Piri Piri Chicken Skewer Method:
1. Make the marinade and place your chicken tenders in for 3 hours, reserve in the refrigerator. (Be sure to reserve ½ cup of the marinade to make the glaze)
2. Soak skewers, then make your glaze and stabilize your grill at 290C (550F).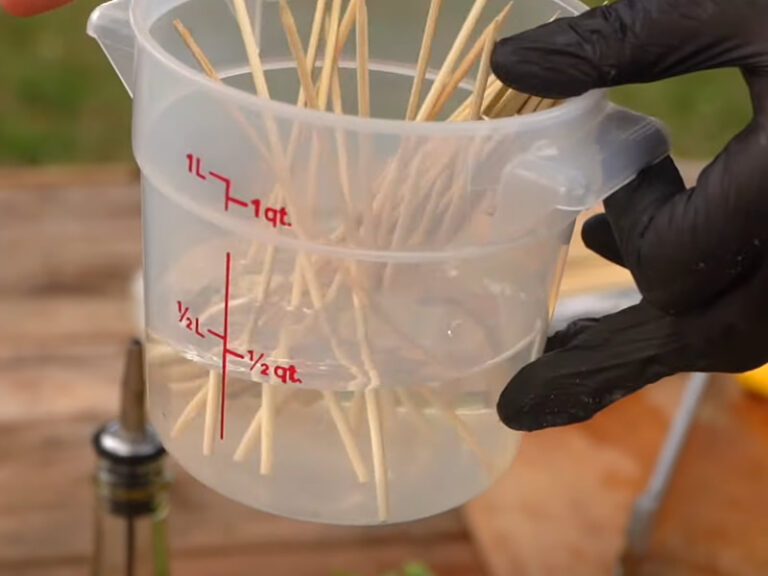 3. Skewer all of your marinated chicken. Place the skewers around the edge of the grill so that the wooden skewers are over the gasket and not the direct flame. Cook for 1½ minutes and flip. Glaze the skewers, then cook for another 2 minutes. Use the stack method as seen in the video.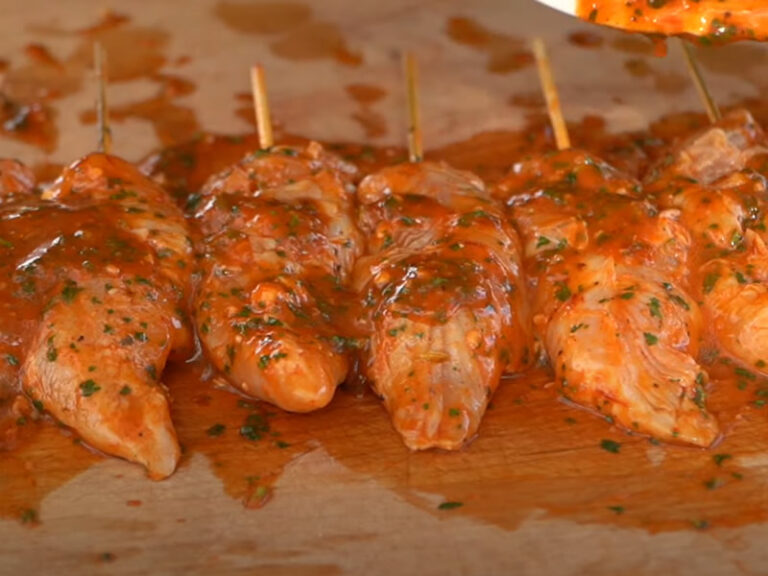 4. Place the larger skewers on the bottom and allow all of the skewers to finish together while basting occasionally. Touch each skewer on the hot grill grates and transfer them to your presentation plate.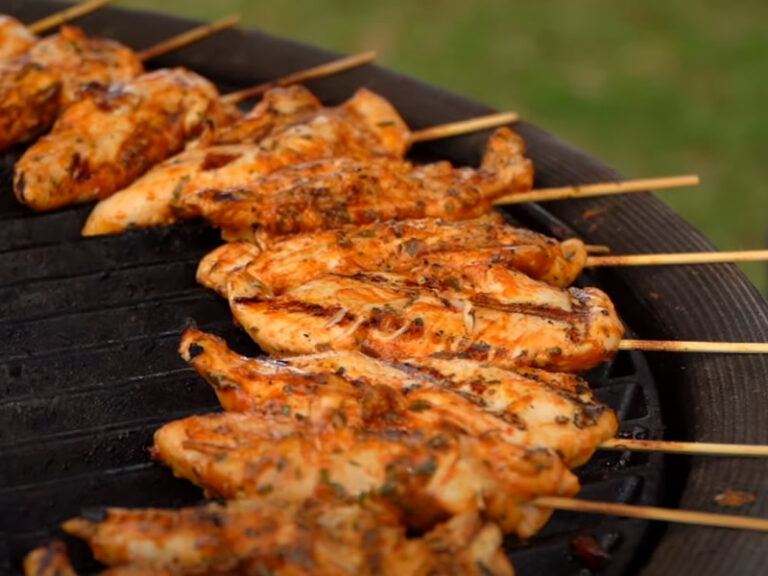 Product Description

Product Attributes

Product Code

RRP before VAT

Discount

Trade Price before VAT

Trade Price inc VAT

Qty

Add to Cart

n/a

KJ13RH

n/a

KJ23RH

n/a

KJ23RHC

n/a

KJ23NRHCI

n/a

BJ24RHC