1 . 05 . 2021
Recipe – Rack of Lamb with Dijon Panko Garlic Herb Crust using a Kamado Joe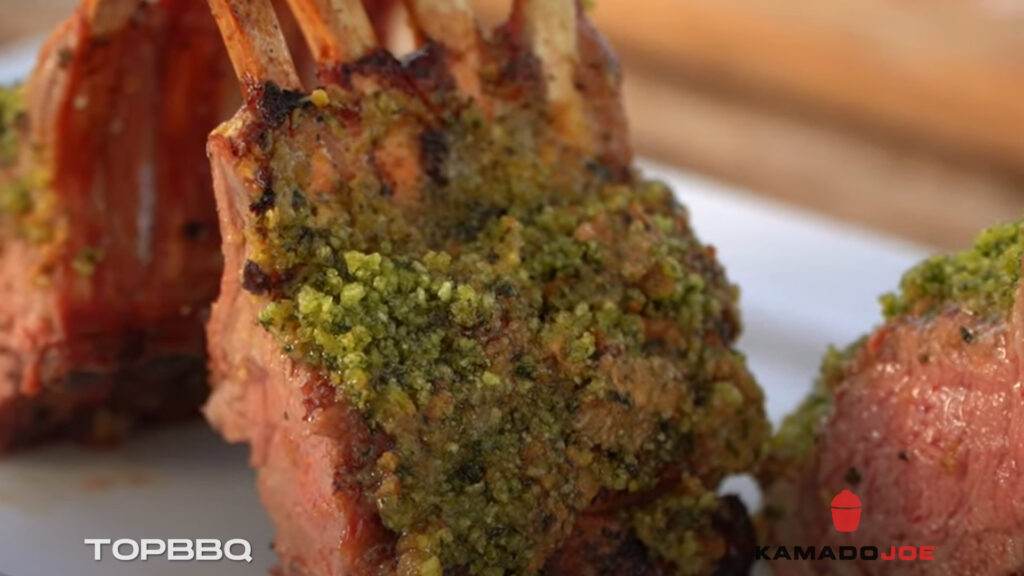 With Spring well and truly sprung delicious, tender rack of lamb with a Dijon crust is a lovely simple to follow recipe to try on your BBQ grill.
Ingredients for Rack of Lamb with Dijon Panko Garlic Herb Crust
Rack of Lamb with Dijon Panko Garlic Herb Crust
2 Frenched Lamb Racks
1 Tablespoon BBQ Dry Rub (eg. Q-Nami)
2 Tablespoon Dijon Mustard
Panko Breadcrumb Topping
2 Cup Panko Breadcrumb
1 Tablespoon Garlic, Fresh Minced
½ teaspoon Thyme, Fresh Picked (No Stem)
½ teaspoon Rosemary, Fresh Picked (No Stem)
½ Cup Parsley, Picked (No Stem)
¼ Cup Olive Oil
1. Stabilize your Kamado Joe at 220C-230C (425F-450F). Using one deflector shield, set up the grill surface for half direct and half indirect. (Direct side on the lowest portion of the divide and conquer system and the indirect side on the highest setting)
2. Trim the fat cap and silver skin (elastin) from the loin portion of the rack. (Reserve the fat cap)
3. Using a food processor, combine the ingredients for the Panko Breadcrumb Topping and use a pulse spin until fully incorporated. Put the processor on low speed, slowly pour in the Olive Oil to bind the mixture. Blend till the mixture looks slightly damp. Reserve for later use.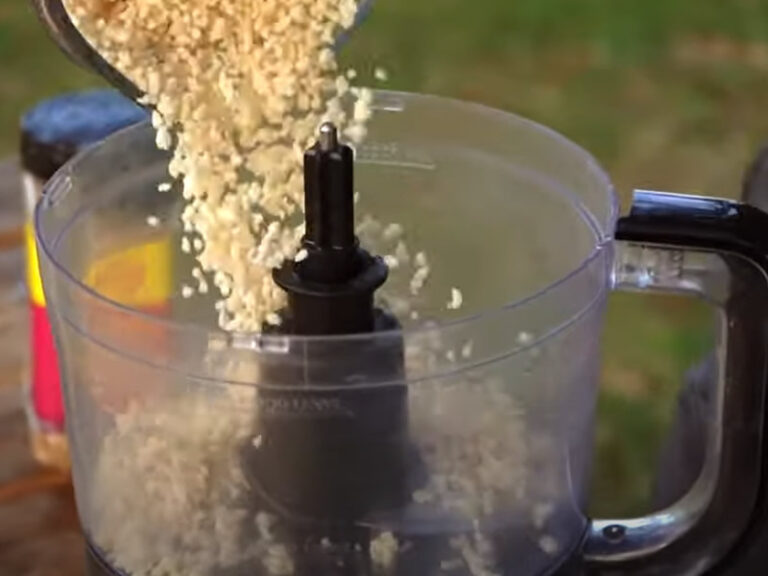 4. Season both sides of the lamb then season grill grates with the reserved lamb fat cap. Place the lamb racks presentation side down on the direct portion of the grill. Blister sear for 2 minutes then flip and grill the other side.
Remember we are looking for caramelization here, we will roast for internal temperature after we have seared, Dijon painted and applied the bread crumb crust.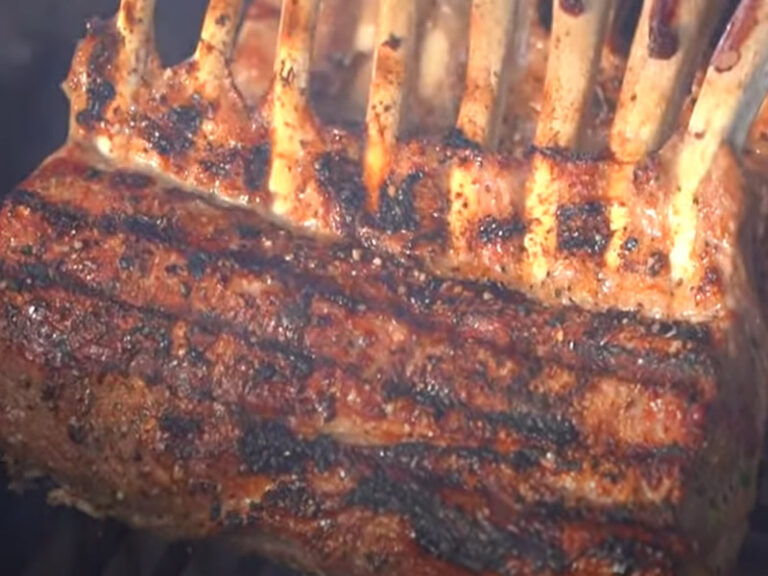 5. After the loin is seared and caramelized, remove it from the grill and paint the presentation side with Dijon Mustard. Next, pack the herb breadcrumb mixture on top of the Dijon. Place the topped racks on the indirect side. Open the draft door and Kontrol Tower for full roasting power. Cook until you reach an internal temperature of 55C (130F) and allow to rest and carry over to around 60C (140F) internal.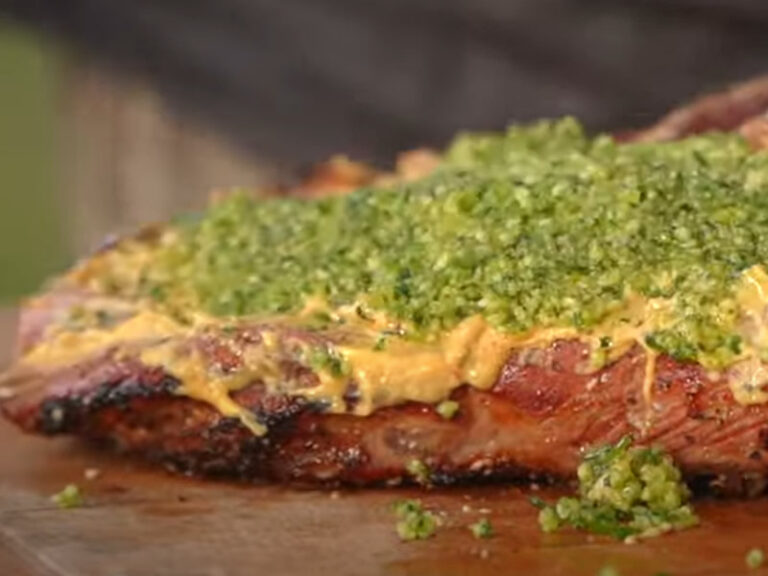 6. Using a sharp knife and being careful not to knock off the topping, cut the lamb into 2 bone sections and transfer to your presentation plate.
Product Description

Product Attributes

Product Code

RRP before VAT

Discount

Trade Price before VAT

Trade Price inc VAT

Qty

Add to Cart

n/a

KJ13RH

n/a

KJ23RH

n/a

KJ23RHC

n/a

KJ23NRHCI

n/a

BJ24RHC