19 . 11 . 2021
Why you need a gas pizza oven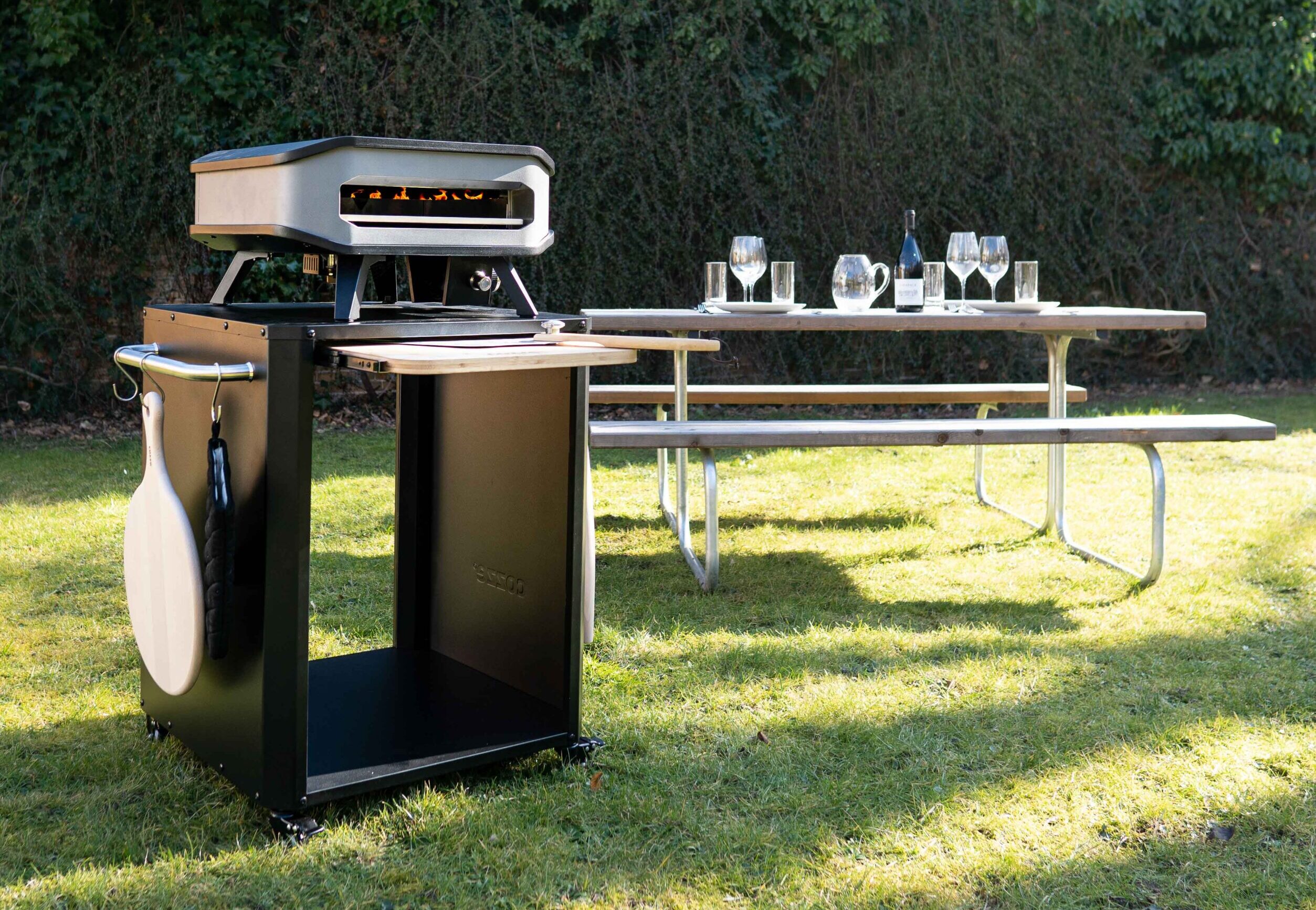 What is a gas powered pizza oven?
A gas powered pizza oven is much like a conventional oven. With a push of a button, a gas fired pizza oven can be turned on and ready to use. When using a gas pizza oven, it's recommended that you allow at least 20 minutes for the appliance to heat up. Whilst this might seem like a long time, the high heat will allow your pizza to cook extremely quickly and avoid the risk of burning.
What is the best gas pizza oven?
The gas pizza oven market is becoming more and more crowded, yet there's one appliance that continues to stand out from the rest.
The Cozze Pizza Oven was released in 2020, to make it easy for anyone to create the perfect pizza. With a simple ignition switch and a useful heat dial, this gas powered pizza oven offers exceptional temperature control, which cannot be found on many other appliances. To ensure you produce the best pizza crust every time, the Cozze pizza oven has three internal gas pipes. This clever design delivers even heat distribution and means you won't have to adjust the position of your pizza once it's in the oven. All you have to do is make the dough, choose your toppings and let the Cozze pizza oven do the rest.
What are the benefits of a gas pizza oven?
Gas powered pizza ovens are often the number one choice for professional chefs, and for good reason.
1. They're space efficient
Unlike their wood-fired counterparts, gas powered pizza ovens are extremely space efficient and can be stored with ease. The Cozze pizza oven is a great example of this. Measuring just 53cm in width and length, the Cozze pizza oven is a great solution if you're short on space. Due to its size, it can even be stored in your kitchen or garage, without taking up too much room.
2. They're easy to use
With no need for wood, charcoal or firelighters, gas fired pizza ovens are extremely easy to use. To start up a gas pizza oven, all you need to do is connect the gas bottle and flick the switch. The Cozze pizza oven is even compatible with both camping gas cartridges and ordinary gas bottles, whichever is easier for you.
3. They offer temperature control
Professional chefs love gas pizza ovens for their simple temperature control. With the Cozze pizza oven, you can use the dial on the side of the appliance to control the temperature. This is particularly important when cooking pizza, which requires an extremely high heat to create that perfect crust.
4. They're quick to clean
Wood fired pizza ovens are renowned for being difficult to clean, as every use creates a fresh layer of ash. Luckily, this is where gas fired pizza ovens step in. With no wood or charcoal, outdoor gas pizza ovens are easy to clean and maintain. The only part of a gas powered pizza oven which will need regular cleaning is the pizza stone, which is fully removable in the Cozze pizza oven.
5. They deliver an even cook
When cooking with a wood-fired pizza oven, it can be challenging to achieve an even cook. However, you can avoid this problem all together with a Cozze gas pizza oven. That's because, the Cozze pizza oven has been designed with a gas pipe along each side, creating a more even distribution of heat.
Where to buy a gas pizza oven
It's clear to see why gas fired pizza ovens are so popular with qualified chefs, as they provide a quick and easy way to make professional pizzas at home. To purchase your own gas powered pizza oven, simply visit the TopBBQ website. Here, we stock Cozze pizza ovens and accessories, providing you with everything you need to make your own restaurant-worthy pizza.